South Africa Tourist Visa for Indians In Delhi
  Are you an Indian traveler dreaming of exploring the vibrant culture, stunning landscapes, and wildlife of South Africa? Your adventure begins with a South Africa Tourist Visa, and Tourius International is your trusted partner for hassle-free processing of South Africa Tourist visa for Indians in Delhi.
With our extensive experience and a team of visa experts, Tourius International specializes in providing South Africa Tourist Visa for Indians in Delhi  .
Understanding the Process f South Africa Tourist Visa for Indians In Delhi
The South Africa tourist visa for Indians in Delhi allows individuals to visit the country for tourism, leisure, or visiting family and friends. This visa grants a stay of up to 90 days, providing ample time to immerse yourself in the vibrant cultures, natural wonders, and captivating attractions that South Africa offers.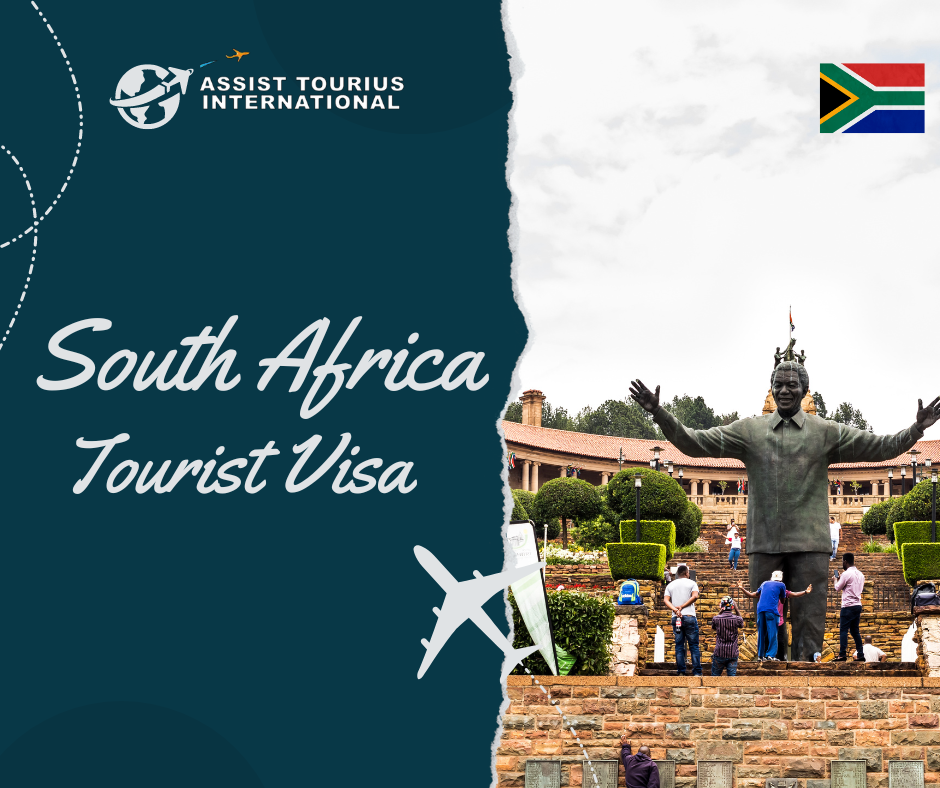 Visa Requirements and Eligibility for South Tourist Visa
a. Passport
Ensure your passport is valid for at least 180 days beyond the intended departure date from South Africa and has at least two blank pages for visa stamps.
b. Visa Application Form
Complete the South Africa tourist visa application form process accurately and honestly. You can obtain the form from the official website of the South African Department of Home Affairs or the nearest South African embassy or consulate.
c. Supporting Documents
Gather the necessary supporting documents, which may include:
Two recent passport-sized photographs.

Travel documentation, such as airline schedules or hotel reservations.

Proof of financial means to cover your stays, such as bank statements or traveler's cheques.

Detailed travel itinerary.

Proof of accommodation arrangements.

Invitation letters (if applicable).

Birth certificates for minors traveling with parents or guardians.

Sponsorship letters (if applicable).

Police clearance certificates (if applicable in case of invitation from family members).
d. Application Fee
Pay the required visa application fee, which may vary depending on your nationality and the processing time chosen.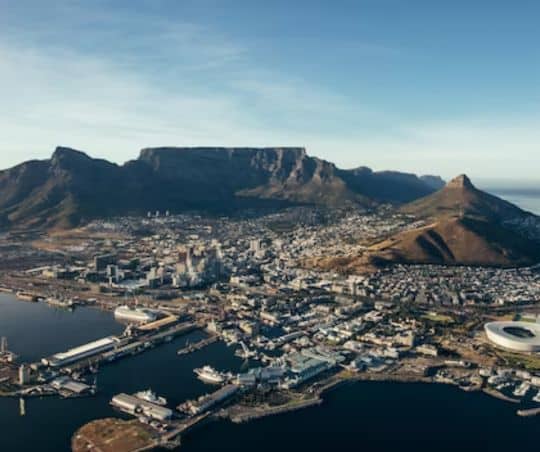 Visa Application Process of South Africa Tourist Visa for Indians in Delhi
Submission
Submit your completed visa application form and supporting documents to the nearest South African embassy, consulate, or authorized visa application center in your country of residence. It is advisable to submit your application well in advance of your intended travel dates.
Visa Interview
Depending on your country of residence and specific circumstances, you may be called for a visa interview. Be prepared to answer questions about your travel plans, financial capability, and purpose of visit.
Visa Processing and Decision
a. Processing Time
The visa processing time can vary, ranging from a few days to several weeks. It is recommended to apply for South Africa tourist visa in Delhi well in advance to allow sufficient time for processing.
b. Decision Notification
Once a decision has been made on your visa application, you will be notified through the method specified during the application process. If approved, your visa will be affixed to your passport, granting you entry into South Africa for the specified duration.
Additional Tips and Recommendations
a. Health and Safety
Check the South African Department of Health for any vaccination requirements or health advisories before traveling. Familiarize yourself with safety precautions and guidelines to ensure a secure and enjoyable trip.
b. Travel Insurance
Obtain comprehensive travel insurance that covers medical emergencies, trip cancellations, and lost belongings for the duration of your stay in South Africa.
c. Local Customs and Regulations
Respect the local customs, traditions, and laws of South Africa. Familiarize yourself with cultural norms, dress codes, and etiquette to ensure a harmonious and respectful experience.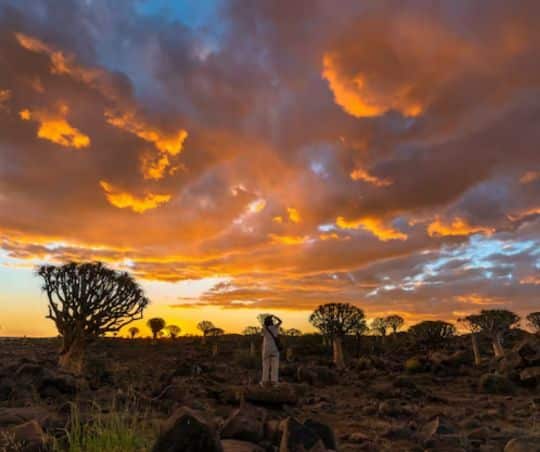 d. Stay Informed
Keep yourself updated on any travel advisories or changes in visa regulations issued by the South African authorities or your home country's embassy.
Why Choose us for aplication for South Africa Tourist Visa for Indians in Delhi?
Applying for a South Africa Tourist Visa for Indians in Delhi can be a complex process, but with Tourius International as your visa agent, you can navigate it with ease. Here's how we can assist you:
1. Document Verification
Our experts will meticulously review your documents to ensure they meet South Africa's visa requirements, minimizing the risk of errors.
2. Application Submission
We will manage the visa application submission process, ensuring all documents are complete and accurate.
3. Interview Guidance
If an interview is required, we will provide you with valuable guidance and interview tips to help you confidently face the visa authorities.
4. Timely Processing
We understand the importance of timely visa processing. Our efficient handling ensures your application is submitted and processed promptly.
5. Customer Support
Our dedicated customer support team South Africa tourist visa for Indians in Delhi is available to answer all your queries and provide updates on the status of your visa application.
Embarking on a journey to South Africa is a thrilling adventure, but the visa application process can be daunting. Let Tourius International be your trusted partner in obtaining your South Africa Tourist Visa. With our expertise and commitment to customer satisfaction, we make the visa application process seamless, allowing you to focus on planning your dream visit to South Africa.