USA Tourist Visa Agents in Delhi
Are you dreaming of exploring the United States of America, experiencing its diverse culture, stunning landscapes, and iconic landmarks? To turn your dream into reality, you'll need a USA tourist visa, and that's where Tourius International comes in as your dedicated USA tourist visa agents in Delhi.
With a strong track record of successfully assisting countless travelers, Tourius International is your one-stop destination for all your U.S. Tourist Visa application needs.
Understanding the USA Tourist Visa Application 
The USA tourist visa application , also known as a B-2 visa, allows individuals to visit the United States for tourism, leisure, visiting family and friends, or receiving medical treatment. This visa typically grants a stay of up to six months, providing ample time to explore the country's attractions, cultural heritage, and natural wonders.
Valid passport
Ensure your passport has a validity of at least six months beyond your planned departure date from the United States.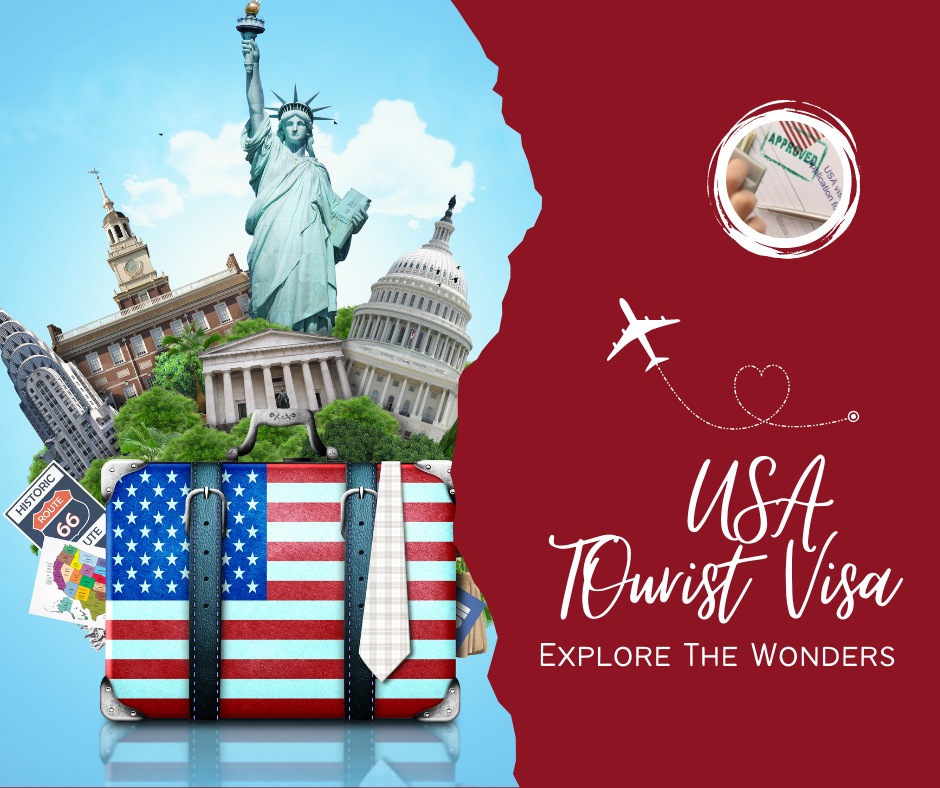 Genuine purpose of visit
Provide evidence of your intention to visit the U.S. for tourism purposes only and a genuine intention to return to your home country.
Financial means
Demonstrate that you have sufficient funds to cover your travel expenses, including accommodation, transportation, and living costs.
Strong ties to your home country
Establish your ties to your home country, such as employment, family, or property ownership, to demonstrate your intention to return after your visit.
Health and character requirements
Meet the health and character requirements set by the U.S. immigration authorities.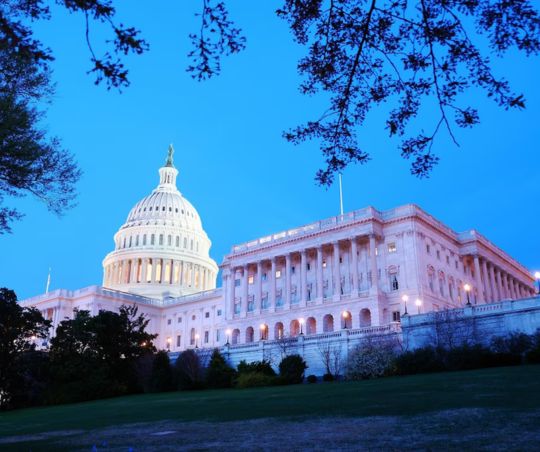 USA Tourist Visa Application Process
a. Online Application
Begin by completing the online visa application form, known as Form DS-160, available on the official website of the U.S. Department of State. Provide accurate information and details regarding your travel plans and supporting documents.
b. Documentation
Gather the necessary documents, which may include:
Valid passport.

Recent passport-sized photographs.

Confirmation page of the DS-160 form.

Proof of financial capability (bank statements, employment letters, or sponsorship letters).

Evidence of accommodation arrangements.

Employment or education-related documents.

Proof of ties to your home country (property documents, employment letters, etc.).

Proof of previous international travel (if applicable).
c. Application Fee
Pay the required visa application fee, which can be done online or at a designated payment location. The fee amount varies depending on the type of visa and processing time.
d. Schedule an Interview
After completing the online application and fee payment, schedule an interview appointment at the nearest U.S. embassy or consulate in your own country. Wait times for interview appointments can vary, so it is recommended to schedule as early as possible.
Visa Interview and Biometric Data Collection Tips by  USA Tourist Visa Agents in Delhi
a. Interview Preparation
Prepare for your visa interview by reviewing your application, supporting documents, and understanding the purpose of your visit to the U.S. Be ready to answer questions about your travel plans, financial capability, and ties to your home country.
b. Attend the Interview
Arrive at the U.S. embassy or consulate on the scheduled date and time. Present your documents, undergo biometric data collection (such as fingerprints), and answer any questions asked by the consular officer.
USA Tourist Visa Processing and Decision
a. Processing Time
The visa processing time varies, but it is advisable to apply well in advance of your intended travel date. Processing can take several weeks, depending on the volume of applications and the time of year.
b. Decision Notification
USA visa decision depends on the time of the consular interview, a decision made on the same day of the interview date. If Embassy keeps your passport means your visa application is approved.
Additional Tips and Recommendations from USA Tourist Visa Agent in Delhi
a. Customs and Regulations
Familiarize yourself with U.S. customs regulations and follow all guidelines at the port of entry. Adhere to local laws and regulations to ensure a smooth and enjoyable visit.
b. Stay Updated
Regularly check for any travel advisories, visa policy updates, or changes in entry requirements issued by the U.S. immigration authorities or your home country's embassy.
Time Taken

21 Working Days

Submission Day

Monday To Friday

Submission Time

9:30 am – 12:00 pm

Collection Day

Monday to Friday

Collection Time

2:00 pm – 3:00 pm

Visa Section Working Days

Monday to Friday

Basic Requirements

-DS-160 Confirmation Page with Barcode




-Hotel booking




-Valid Passport




-Genuine purpose of visit




-Medical Insurance




-Return Ticket Information

Documentation

-Financial Statements




-Citizenship Proof




-3 Recent photographs with the minimum size of 35-45 mm, white background with 80% face coverage on matte finish




-Details Travel Itinerary




– Accommodation arrangements details




-Employment/ Education related documents
Valid passport Valid passport with at least four months validity after the scheduled return. Passport with observations regarding the manually written passports or with less than three empty pages cannot be accepted.
.
Why Choose Tourius International as a USA Tourist Visa Agents in Delhi
Applying for a U.S. Tourist Visa can be overwhelming, but with Tourius International as your USA tourist visa agentin Delhi, you can navigate the process smoothly. Here's how we can assist you:
1. Document Review
Our  USA tourist visa agents in Delhi experts will review your documents meticulously to ensure they meet U.S. visa requirements, minimizing the chances of errors or omissions.
2. Application Submission
We'll manage your visa appointment scheduling and ensure that your application package is complete and submitted correctly.
3. Interview Preparation
We'll provide you with guidance and interview tips to help you confidently face the visa officer during your interview.
4. Timely Processing
We understand the importance of timely processing. Our efficient handling ensures your application is submitted and processed promptly.
5. Customer Support
Our dedicated customer support team is available to answer all your queries and provide updates on your visa application status.
Embarking on a trip to the United States for tourism is an exciting adventure, but navigating the visa application process can be complex. Let Tourius International be your trusted USA tourist visa agents in Delhi in obtaining your U.S. Tourist Visa. With our expertise and unwavering commitment to customer satisfaction, we simplify the visa application process, allowing you to focus on planning your dream visit to the United States.
Don't let visa-related challenges deter you from your travel aspirations. Contact Tourius International today, and let us make your U.S. travel dreams a reality.