Japan Tourist Visa for Indians
Are you an Indian traveler with dreams of exploring the rich cultural heritage, technological marvels, and natural beauty of Japan? Your journey begins with a Japan Tourist Visa, and Tourius International is a trusted partner for a hassle-free Japan Tourist visa for Indians.
With our extensive experience and a team of visa experts, Tourius International specializes in providing Japan Tourist Visa for Indians.
Determine

Requirements for

Japan Tourist Visa for Indians
Before applying for a Japan tourist visa, it's important to determine if you are eligible to apply. Eligibility criteria of Japan tourist visa for Indians may include the following:
Purpose of Visit
Your visit to Japan should be solely for tourism purposes, such as sightseeing, exploring cultural sites, or experiencing the country's traditions.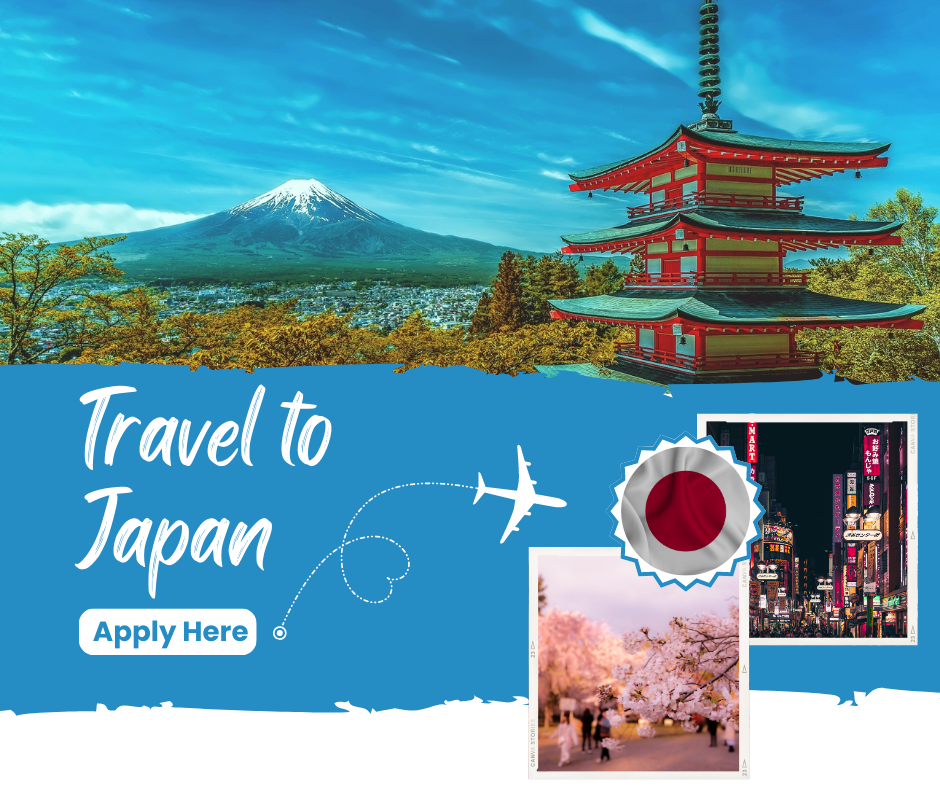 Financial Sufficiency
You should demonstrate that you have sufficient funds to cover your travel expenses, including accommodation, transportation, meals, and other incidental costs during your stay in Japan.
Return to Home Country
You must provide evidence of your intention to return to your home country after your visit to Japan, such as proof of employment, property ownership, or family ties.
Passport Validity
Ensure that your passport is valid for at least six months beyond your intended departure date from Japan.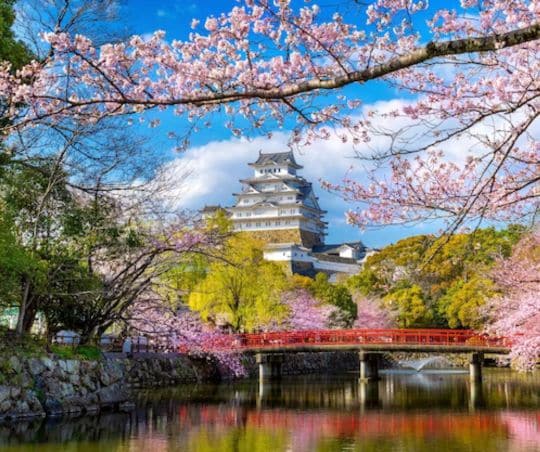 Visa Application Process of Japan Tourist Visa for Indians
Gather Required Documents
Valid Passport: Submit your original passport with at least two blank visa pages.

Complete the visa application form in a precise and legible manner.

Passport-sized (2×2 Inch) Photograph: Attach a recent color photograph meeting the specific requirements.
Itinerary: Provide a detailed itinerary of your trip, including the places you plan to visit and the duration of your stay.
Flight Reservations: Submit round-trip flight reservations or a travel itinerary.
Accommodation Details: Provide proof of hotel reservations or a letter of invitation from your host in Japan, if applicable.
Financial Proof: Submit bank statements or proof of financial resources to demonstrate your ability to cover your expenses in Japan.

Employment Verification: If you are employed, include an employment letter stating your position, length of employment, and permission for leave.

Income Tax Returns: Provide income tax returns or proof of tax payment for the previous year.
Submitting the Application
Prepare a complete set of the required documents and submit them to the nearest Japanese embassy or consulate in your country. Some countries may require an appointment for visa submission, so check the embassy's website beforehand.
Visa Processing and Decision
a. Processing Time
The processing time for a Japan tourist visa varies depending on the country and time of year. It is advisable to apply well in advance of your planned travel date to allow sufficient processing time.
b. Visa Decision
After processing your application, the embassy or consulate will notify you of the visa decision. If approved, your passport will be stamped with the Japan tourist visa.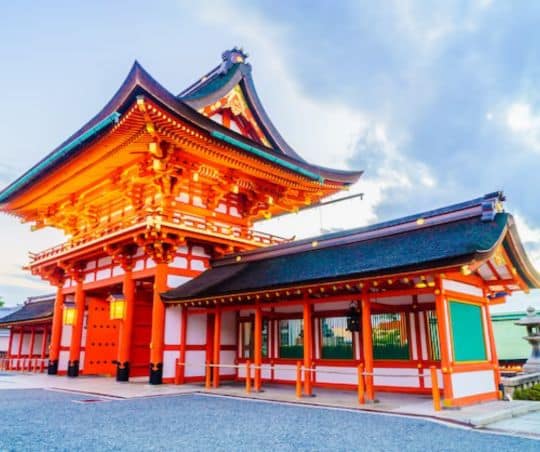 Additional Tips and Recommendations for Japan Tourist Visa for Indians
a. Follow Immigration Regulations
Familiarize yourself with Japan's immigration regulations and abide by them during your stay. Ensure you have a clear understanding of the permitted duration of stay and any visa restrictions.
b. Respect Local Customs
Japan has a rich cultural heritage, and it is important to respect local customs and traditions. Familiarize yourself with Japanese etiquettes, such as removing shoes in certain establishments, bowing as a sign of respect, and adhering to social norms.
c. Travel Insurance
Obtain comprehensive travel insurance that covers medical emergencies, trip cancellations, and lost belongings before traveling to Japan.
d. Stay Updated
Regularly check for any travel advisories, visa policy updates, or changes in entry requirements issued by the Japanese immigration authorities or your home country's embassy.
Time Taken

Five Working Days

Submission Day

Monday To Friday

Submission Time

9:30 am – 12:00 pm

Collection Day

Monday to Friday

Collection Time

2:00 pm – 3:00 pm

Visa Section Working Days

Monday to Friday

Basic Requirements

-Hotel booking




-Valid Passport




-Genuine purpose of visit




-Medical Insurance




-Return Ticket Information

Documentation

-Financial Statements




-Citizenship Proof




-3 Recent photographs with the minimum size of 35-45 mm, white background with 80% face coverage on matte finish




-Details Travel Itinerary




– Accommodation arrangements details




-Employment/ Education related documents
Valid passport Valid passport with at least four months validity after the scheduled return. Passport with observations regarding the manually written passports or with less than three empty pages cannot be accepted.
Why Choose us for  Japan Tourist Visa For Indians
Applying for a Japan Tourist Visa for Indians can be a complex process, but with Tourius International as your visa agent, you can navigate it with ease. Here's how we can assist you:
1. Document Verification
Our experts will meticulously review your documents to ensure they meet Japan's visa requirements, minimizing the risk of errors.
2. Application Submission
We will manage the visa application submission process, ensuring all documents are complete and accurate.
3. Timely Processing
We understand the importance of timely visa processing. Our efficient handling ensures your application is submitted and processed promptly.
4. Customer Support
Our dedicated customer support team is available to answer all your queries and provide updates on the status of your visa application.