New Zealand, with its breathtaking landscapes, unique Maori culture, and adventure-filled activities, has become a dream destination for travelers worldwide. If you're an Indian citizen aspiring to explore the wonders of New Zealand, obtaining a tourist visa is the first step towards fulfilling your travel aspirations.  At Tourius International, we understand your desire to explore New Zealand's stunning landscapes, rich Maori culture, and unique wildlife. Our mission is to transform your dream into a reality by providing expert visa assistance and support trough our team of  New Zealand tourist visa agents in Delhi.
Understanding the New Zealand Tourist Visa
 The New Zealand tourist visa, also known as a visitor visa, allows Indian citizens to travel to New Zealand for tourism, visiting family and friends, or engaging in short-term courses or business activities. The visa typically grants a stay of up to 9 months, providing ample time to explore the stunning landscapes, vibrant cities, and cultural heritage of New Zealand. our team of  New Zealand tourist visa agents in Delhi make the process of obtaing visa a hassel free.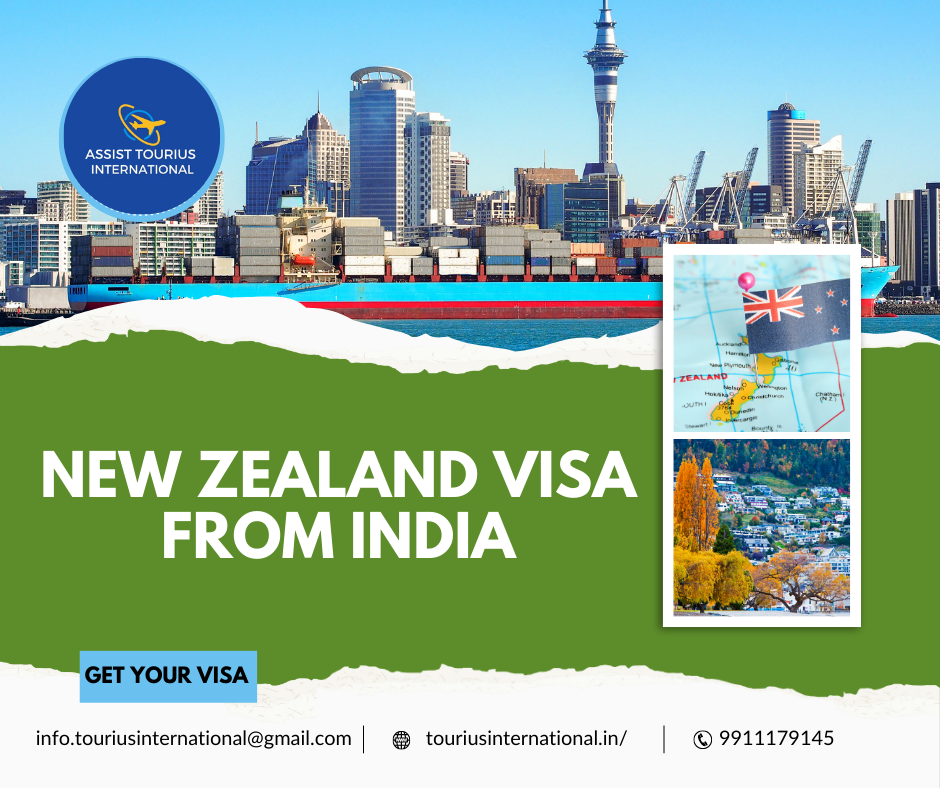 Basic Eligibility Criteria For New Zeland Tourist Visa
Basic Eligibility Criteria for applying for  New Zealand tourist visa from India, you must fulfill the following criteria:
1. Valid Indian Passport
Ensure your passport has a minimum validity of at least three months beyond your intended departure from New Zealand.
2. Genuine Intent
Demonstrate a genuine intention to visit New Zealand for tourism purposes and return to India after your visit.
3. Sufficient Funds
Provide evidence of sufficient funds to cover your stay in New Zealand, including accommodation, transportation, and living expenses.
4. Strong Ties to India
Establish your ties to India, such as employment, family, or property ownership, to demonstrate your intention to return.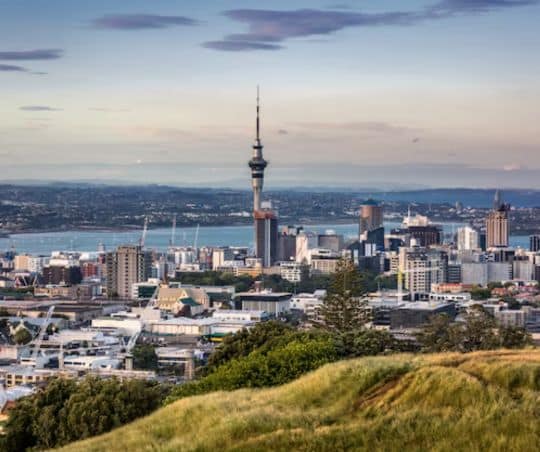 Visa Application Process
 a. Online Application
Begin by completing the online New Zealand tourist visa from India application form available on the official New Zealand Immigration website. Provide accurate information and details regarding your travel plans and supporting documents.
 b. Documentation
Gather the necessary documents, including:
Valid passport with sufficient validity.

Recent passport-sized photographs.

Proof of financial capability (bank statements, traveler's cheques, or sponsorship letters).

Detailed travel itinerary.

Evidence of accommodation arrangements.

Travel insurance coverage.

Employment or education-related documents.

.Medical and character certificates.

Proof of ties to India (property documents, employment letters, etc.).
c. Application Fee
Pay the required visa application fee through the designated payment channels. The fee may vary depending on the duration of stay and processing time.
d. Submission
After completing the application form and organizing the supporting documents, submit your application online and offline. Ensure all information is accurate and thorough to avoid any delays or rejections.
Visa Processing and Decision
a. Processing Time
The visa processing time can vary, so it is advisable to apply well in advance of your intended travel date. The standard processing time is usually around 15-30 working days, although it may be longer during peak travel seasons.
b. Decision Notification
Once a decision has been made on your visa application, you will be notified via email. In case of approval, the visa will be stamped on your passport, allowing you to proceed with your travel plans. If your application is declined, the notification will provide reasons for the refusal.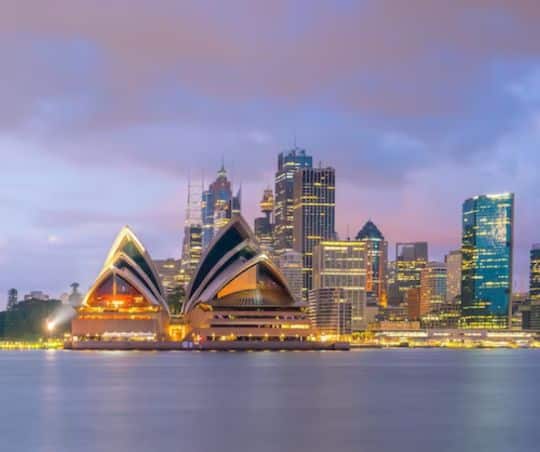 Additional Tips and Recommendations
Plan Your Itinerary
Create a well-structured travel itinerary, including places of interest, accommodation options, transportation details, and activities you wish to experience during your stay in New Zealand.
Respect Local Customs and the Environment
Familiarize yourself with New Zealand's cultural practices and environmental regulations to ensure a respectful and sustainable visit. Follow guidelines for responsible tourism, especially when visiting natural areas and protected sites.
Stay Updated
Regularly check for any travel advisories, visa policy updates, or changes in entry requirements issued by the New Zealand immigration authorities or the Indian High Commission.
Documentation Tips from  New Zealand Tourist Visa Agents in Delhi
Time Taken

Four To Five Weeks

Submission Day

Monday To Friday

Submission Time

9:30 am – 12:00 pm

Collection Day

Monday to Friday

Collection Time

2:00 pm – 3:00 pm

Visa Section Working Days

Monday to Friday

Basic Requirements

-Hotel booking




-Valid Passport




-Genuine purpose of visit




-Medical Insurance




-Return Ticket Information

Documentation

-Financial Statements




-Citizenship Proof




-3 Recent photographs with the minimum size of 35-45 mm, white background with 80% face coverage on matte finish




-Details Travel Itinerary




– Accommodation arrangements details




-Employment/ Education related documents
Valid passport Valid passport with at least four months validity after the scheduled return. Passport with observations regarding the manually written passports or with less than three empty pages cannot be accepted.
Why You Need Zealand Tourist Visa Agents in Delhi?
Navigating the New Zealand visa application process can be intricate. Here's why Tourius International's services are your best choice:
 1. Error Avoidance
 Our visa consultants are well-versed in visa applications, reducing the risk of rejection or delays due to mistakes or omissions.
 2. Time and Effort Savings
 Visa applications can be time-consuming. We handle the paperwork, allowing you to focus on planning your New Zealand adventure.
3. Tailored Guidance
Every traveler's situation is unique. We provide personalized guidance, helping you choose the right visa category and ensuring your application meets all requirements.
4. Peace of Mind
 With New Zealand tourist visa agents in Delhi as your partner, you can trust that your visa application is in expert hands. We keep you informed and address any concerns promptly.
Why Choose Tourius International as New Zealand Tourist Visa Agents in Delhi?
1.Seasoned Professionals
Our team of visa experts possesses extensive knowledge of New Zealand visa regulations, ensuring your application is meticulously prepared.
 2. Personalized Service
We understand that every traveler is unique. Our consultants offer tailored advice and assistance, addressing your specific needs and concerns.
 3. Transparent Process
We maintain a transparent and straightforward visa application process, keeping you informed at every stage.
4. Timely Updates
Our commitment to providing updates on your application's progress reduces anxiety and uncertainty during the visa application journey.
 5. Proven Success
Tourius International boasts an impressive track record in obtaining New Zealand tourist visas for our esteemed clients.
Tourius International is your trusted partner for New Zealand tourist visas in Delhi. We offer a streamlined application process, expert guidance, and personalized assistance to ensure your New Zealand adventure becomes a reality. Don't let visa complexities hinder your dream vacation.  Explore breathtaking landscapes, immerse yourself in Maori culture, and discover unique wildlife with confidence, knowing that Tourius International is your dedicated visa solution provider
1. What is the processing time for a New Zealand tourist visa?
   Processing times may vary, but typically range from a few weeks to a few months, depending on your home country and specific circumstances.
2. What are the fees for a New Zealand tourist visa?
Visa fees vary based on the type of visa and your nationality. We will provide a detailed breakdown of costs during your consultation.
3. Is travel insurance required for a trip to New Zealand?
   While not mandatory, travel insurance is highly recommended to protect against unexpected events during your journey.
4. Can I extend my stay in New Zealand as a tourist?
Extending your stay as a tourist in New Zealand is possible in certain situations. We can guide you through the extension process if needed.