UK Tourist Visa Consultants in Delhi
At Tourius International, we understand your dream of exploring the United Kingdom's historical landmarks, picturesque countryside, and vibrant cities. Our mission is to turn that dream into reality by providing top-notch visa assistance and support through our UK tourist visa Consultants in Delhi.
If you're planning to visit the United Kingdom as a tourist, you'll need to obtain a UK tourist visa. The process can seem daunting at first, but with the best UK Tourist Consultants ib Delhi, it can be a straightforward and stress-free experience. 
Step 1: Determine if You Need a Visa
Before apply for UK tourist visa is to determine whether you need a visa to enter the UK. Citizens of many countries, including the United States, Canada, Australia, and New Zealand, do not need a visa for stays of up to six months. However, citizens of many other countries, including India, China, Russia, and Brazil, will need to apply for a visa before they travel. You can check whether you need a visa by visiting the UK government's website.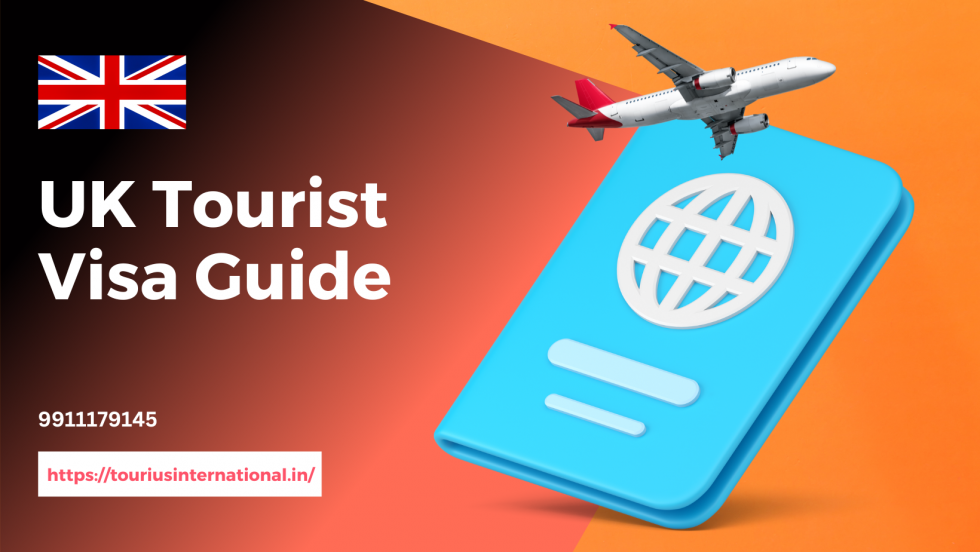 Step 2: Gather the Required Documents
Once you've determined that you need a visa, you'll need to gather the required documents.Our UK tourist visa consultants in Delhi will be there in every step. These will typically include:
A valid passport.

A completed visa application form.

Recent passport-sized photograph.

Evidence of your travel plans, such as flight tickets and hotel reservations.

Evidence of your financial means, such as bank statements and pay slips.

Evidence of your ties to your home country, such as property ownership or employment.

You may also need to provide additional documents depending on your individual circumstances. It's important to carefully read the visa application guidance provided by the UK government to ensure that you provide all the necessary documentation.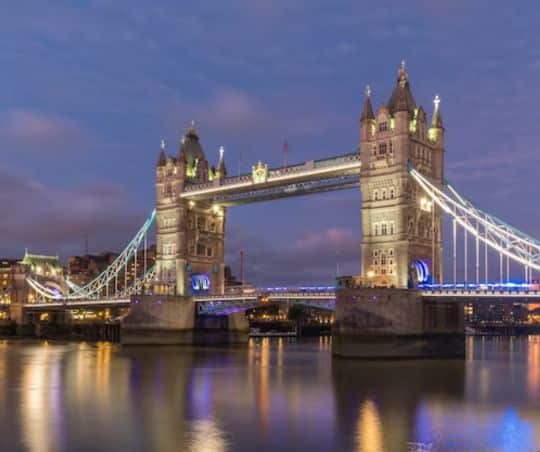 Step 3: Submit Your Application
Once you've gathered all the required documents, you can submit your application. This can be done online or by visiting a visa application center in person. You'll need to pay a fee to apply for UK tourist visa when you submit your application, which will vary depending on the length of your stay and the type of visa you're applying for.
Step 4: Attend a Biometric Appointment
To successfully apply for UK tourist visa application you'll need to attend a biometric appointment. This involves having your photograph and fingerprints taken. You'll typically be asked to attend an appointment at a visa application center in your home country, although in some cases, you may be able to attend an appointment at a UK visa application center in another country.
Step 5: Wait for a Decision
Once you've submitted your application and attended your biometric appointment, you'll need to wait for a decision on your visa. This can take several weeks, so it's important to apply well in advance of your planned travel dates. You can check the status of your application online.
If your application is approved, your visa will be affixed to your passport. If your application is rejected, you may be able to appeal the decision or reapply at a later date.
UK Tourist Visa Consultants in Delhi Tips for Visa Application
Time Taken

Two To Three Weeks

Submission Day

Monday To Friday

Submission Time

9:30 am – 12:00 pm

Collection Day

Monday to Friday

Collection Time

2:00 pm – 3:00 pm

Visa Section Working Days

Monday to Friday

Basic Requirements

-Hotel booking




-Valid Passport




-Genuine purpose of visit




-Medical Insurance




-Return Ticket Information

Documentation

-Financial Statements




-Citizenship Proof




-3 Recent photographs with the minimum size of 35-45 mm, white background with 80% face coverage on matte finish




-Details Travel Itinerary




– Accommodation arrangements details




-Employment/ Education related documents
Valid passport Valid passport with at least four months validity after the scheduled return. Passport with observations regarding the manually written passports or with less than three empty pages cannot be accepted.
Why You Need UK Tourist Visa Consultants in Delhi?
Navigating the UK visa application process can be complex. Here's why our team of UK tourist visa consultants in Delhi are your best choice
1. Error Avoidance
 Our visa consultants are well-versed in visa applications, reducing the risk of rejection or delays due to mistakes or omissions.
2. Time and Effort Savings
 Visa applications can be time-consuming. We handle the paperwork, allowing you to focus on planning your UK adventure.
3. Tailored Guidance
 Every traveler's situation is unique so as our UK tourist visa consultants in Delhi. We provide personalized guidance, helping you choose the right visa category and ensuring your application meets all requirements.
4. Peace of Mind
 With Tourius International as your partner, you can trust that your visa application is in expert hands. We keep you informed and address any concerns promptly.
Why Choose  Tourius International as Your UK Tourist Visa Consultants in Delhi? 
1. Seasoned Experts
Our team of visa consultants possesses extensive knowledge of UK visa regulations, ensuring your application is prepared meticulously.
 2. Personalized Guidance
We recognize that each traveler's situation is unique. Our consultants offer tailored advice and assistance, addressing your specific needs and concerns.
3. Transparent Process
We maintain a transparent and straightforward visa application process, keeping you informed at every stage.
 4. Timely Updates
Our commitment to providing updates on your application's progress reduces anxiety and uncertainty during the visa application journey.
 5. Proven Track Record
Tourius International boasts a remarkable success rate in obtaining UK tourist visas for our valued clients.